As a fourth-generation family business established in 1994, we understand the importance of long-term success. Services range from feasibility studies, estimating, construction management to general contracting — no project is too simple or too complex with Grace Construction. Our goal is to achieve the highest caliber of work possible for our clients through our expertise and dedication to see projects done right.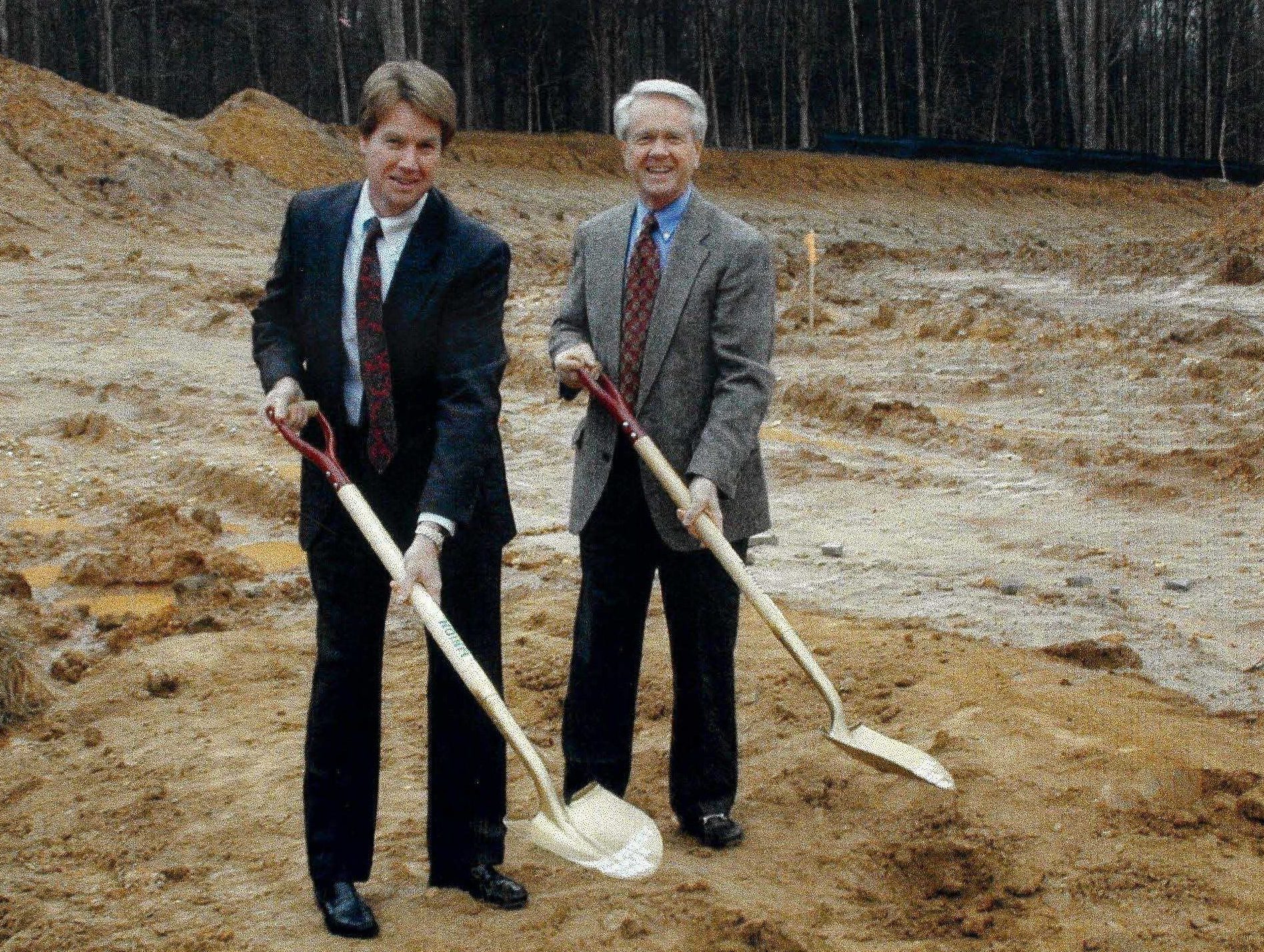 1957
J.M. O'Brien founds J.M. O'Brien Company, a General Contractor specializing in commercial, multi-family and student housing construction.

Key Projects: Zippin Pippin - Major Rebuild
1960
H. Lance Forsdick, Sr., son-in-law to the founder, joins J.M. O'Brien.
1972
J.M. O'Brien company is reorganized and rebranded as the HLF Companies (development, construction, and property management), with H. Lance Forsdick, Sr. as owner, president, and CEO.
1975
The HLF Companies are merged under one umbrella and become RFS, Inc. The company experiences substantial growth in the development and construction of hotels, distribution space, and retail.
1982
H. Lance Forsdick, Jr. joins RFS.
Roles Include: Laborer, Carpenter, Superintendent, VP of Construction
1994
RFS goes public as a hotel and management company and spins off Grace Construction, Inc. as an independent company with Lance Forsdick, Jr. as owner and president.

2010
Andrew & Taylor Forsdick join the company as the 4th generation in the business.
2023
Grace Construction establishes a second office in Fairhope, AL.
Over 75% of projects are repeat clients
OWNER MINDSET
The catalyst for profit with guidance before, during, and after the development process.
EXPERIENCE AND ABILITY
Our skill set of financial awareness, technical capability, project management, and quality control ensure positive outcomes.
PARTNERSHIP
A collaborative process for continuous clarity and communication.
ROI ANALYSIS
Making suggestions, evaluating investment, and building success.
Our Team

H. Lance Forsdick
President and CEO
email hidden; JavaScript is required

Reed Dennis
COO & Senior Project Manager
email hidden; JavaScript is required

Andrew Forsdick
Vice President and Project Manager
email hidden; JavaScript is required

Byron Adams
Project Manager
email hidden; JavaScript is required
SERVICES WE OFFER
CONSTRUCTION MANAGEMENT
GENERAL CONTRACTING
FEASIBILITY STUDIES
ESTIMATING

We collaborate with our clients to give appropriate recommendations and add value to their projects.